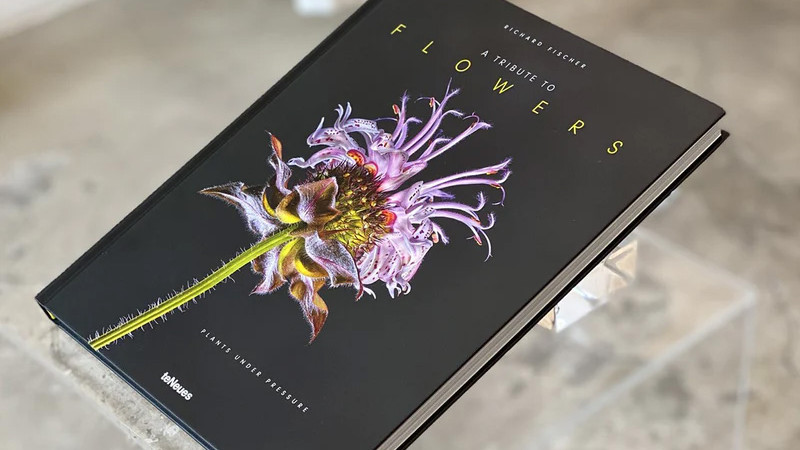 Fashion meets Flower • Yasemin Özeri
Yasemin Özeri, a passionate and renowned fashion designer in Istanbul, Turkey, dedicated a prominent space in her showroom and a page on her website to my last art book A Tribute to Flowers. One of the very best presentations and an honor for me. No wonder as Yasemin, her first name, represents the flower that symbolizes love, beauty, purity, and sensuality. Thank You so much, dear Yasemin!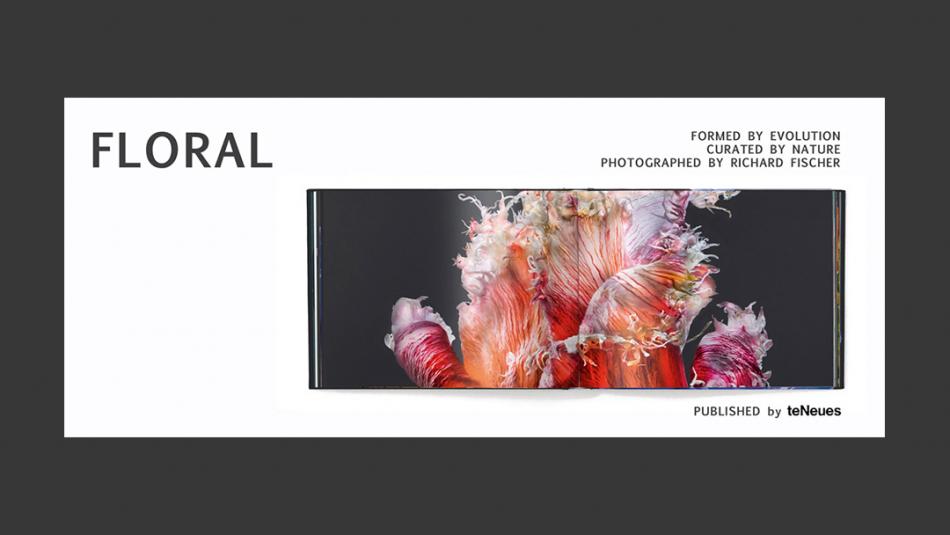 FLORAL • Richard Fischer • teNeues
Renown artist and "Flower Ambassador" Richard Fischer publishes a new Coffee Table Picture Book. Fischer is one of the most prominent botanical photographers worldwide. Due to his commitment and his unique portraits of endangered blossoms, he is also referred to as the "Ambassador of Flowers". Richard Fischer was born in Manila, Philippines, and moved to Europe at the age of twelve. He now lives in France and in Germany. Forty years ago he established himself as a professional photographer and has been prized with numerous international awards. Over the last twenty years, Fischer focused on portraying flowers likened to "Floral Sculptures". His images are fragile and mesmerizing alike, as flowers represent the ultimate form of beauty. With his commitment to art, Fischer creates awareness of nature's fragility.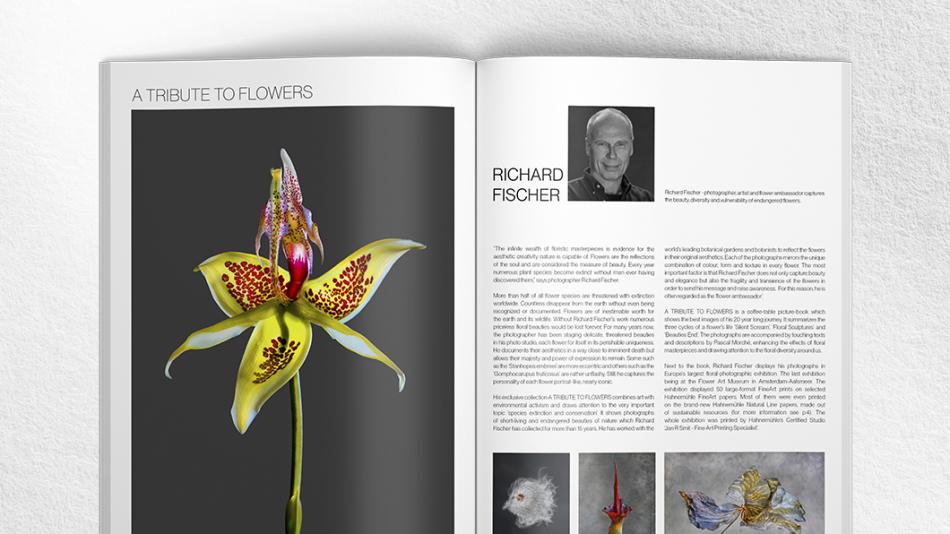 Hahnemühle Photokina Edition
"The infinite wealth of floristic masterpieces is evidence for the aesthetic creativity nature is capable of. Flowers are the reflections of the soul and are considered the measure of beauty. Every year numerous plant species become extinct without man ever having discovered them,"

says photographer Richard Fischer.